Legato Consulting brings
independence and insight
to accelerate your digital
transformation
Insurance is a vital sector, but it needs to operate in a more joined-up manner, with greater multi-party integration and a richer experience for the customer.
Legato Consulting Services Australia is an independent business and technology consultancy whose mission is to drive strategic initiatives in the intermediated sector that better integrate the insurance supply chain, deliver service enrichment and foster cross-industry working.
With a track-record for delivering some of the sectors most innovative and respected initiatives, Legato can help you navigate the digital landscape.
Insurance is in our DNA. Having worked with retail brokers, wholesale brokers, coverholders, insurers, reinsurers and loss adjusters, Legato brings unparalleled insight into the end-to-end needs of the insurance sector.
Graham Whitehead is an award-winning consultant who, over a 30-year career has delivered strategic, transformational change projects for brokers and insurers, both in the UK and Australia. Having worked across both the UK and Australian intermediated sectors, he is a trusted advisor to senior executives and brings hard-won experience in how to shape and deliver complex change.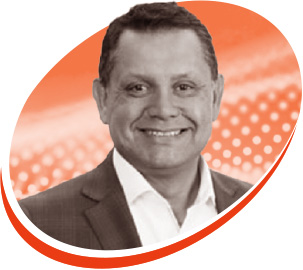 Theo Stevens brings invaluable cross-industry experience having worked in senior positions for both a Tier 1 insurer and as CIO for a broking cluster group. A career technologist, Theo has delivered some of the industry's most respected digital initiatives and brings great insights to the potential for rich data interchange between parties.
Our clients are Coverholders, Broking cluster groups and International brokers. With deep knowledge of Lloyd's and the London Market, we also help UK syndicates and managing agents.
We choose not to name our clients as much of the work we conduct is highly confidential, but many are household names and all are leaders in the respective fields.
Every client is different, and every company faces its unique challenges. Having worked across the sector, Legato brings highly relevant experience that allows it to deliver the most complex and challenging of projects.
Our knowledge of the credible vendors in the market and the available technologies allows Legato to plot low-cost paths for clients that involve minimal risk and achieve ambitious results in short timeframes.
Our services include:
Digital Transformation planning and execution
Strategic reviews of business units and business plans
Insurer 'supply-chain' integration
Vendor selection, contracting and management
Technology Strategy development
Feasibility Studies
We're here to help your business grow and succeed.
If you have a project in mind or would like to call on our expertise – we would be delighted to hear from you.
Please click the button below and fill in your details on our online contact form.